Home
›
Anything Goes
Take part in our next
Watch Club on 2nd Feb at 7.30pm
. We'll be talking about the film In the Heights!
Sign up to take part
and receive your free NOW TV pass!
Come and join our Support Circle, every Tuesday, 8 - 9:30pm! Anyone is welcome to join.
Sign up here
The Mix Community Video

TheMix
The Mix HQ
Posts: 2,720
Staff Team
Hey everyone, 
We have something exciting to share with you all! 
We've made a The Mix Community video! We've linked it to our '
About Us
' thread in Start Here, but I thought it would be good to create a thread here too so you can comment below what you think of it and share any feedback you have.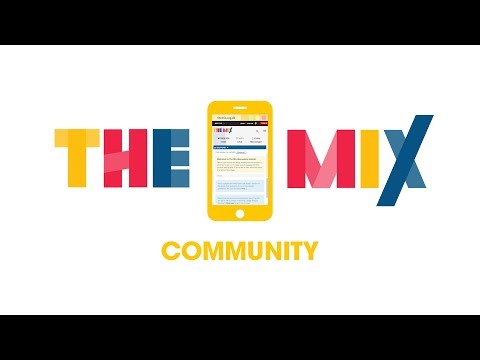 I hope you enjoy it
Aife & the team
If you're worried about another member, use the report button to make sure a moderator sees it ASAP.

Our private messages are monitored Monday - Sunday (9.30 am - 5.30 pm) and we aim to reply within 24 hours. We have a great team of moderators looking after the community outside of those hours to check in on any reported posts.
If you would like more information on using the discussion boards, ask at the 
Help Desk
, check out
How to use the discussion boards
, or send us a private message.
We're not able to provide support via this account but if you're having suicidal thoughts or need support urgently for any reason, please contact 
Crisis Messenger
 or
call 999
.