Home
›
Community Announcements
Summer Quiz (Tuesday 13/08, 7-8pm)

TheMix
Posts: 3,000
You really Busted out those posts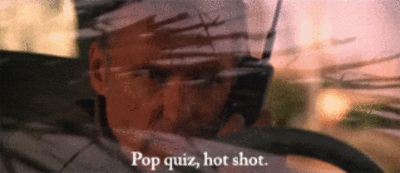 Hey folks!
If you haven't seen the group chat break thread yet,
go and check that out
. As mentioned there, we'll be having our Summer quiz on 
Tuesday 13th of this month, from 7-8pm
. This will be moderated by Leanne.
For anyone unfamiliar with community quizzes, they take place in group chat and have three rounds of 10 questions. One point is awarded for each question, and the first person to answer correctly gets the point (so there are 30 up for grabs in total).
This time, the rounds are:
Entertainment
The Mix trivia
General knowledge
As always, we're looking for you guys to write these rounds for us. This means writing those 10 questions with answers and sending the list over to us to check a few days before the quiz. Ideally, it also means being there for the quiz to host your round (ask the questions and award the point for each one).
The winners of each round will get a prize, and there will also be a prize for the overall winner. Depending on what we have to give away, there may also be something for runners up. Oh, and the hosts will get a little something for helping out.
If you're interested in getting involved, comment below with what round you'd like to write and whether you're also available to host it. If you want to write a round, we'll ask you to send your questions over before Saturday.

Thanks everyone - hopefully we can knock some of the reigning champions off their podium.
Mike & the team
Our DMs are monitored Monday - Friday (10am - 6pm) with limited cover on weekends. We have a great team of moderators looking after the community outside of those hours to check in on any reported posts.

We're not able to provide support on this account. If you need support urgently for any reason, please call
999
, go to your
nearest A&E
or contact
Crisis Messenger
by texting THEMIX to
85258
.