Home
›
Anything Goes
Ongoing maintenance - the boards are undergoing some ongoing, intermittent maintenance. Pages might load slightly slower than usual and there may be very short periods where the boards are offline.
Boost your skills ready for the new year with The Mix

Ed_
Posts: 471
Community Manager
Hey :wave:
Seeing as this time of year can be a time to start thinking about new opportunities, why not sign up for some courses on
Skill Up
:yes:
Skill Up is the area of The Mix where you can gain new skills. There are a number of e-learning courses that you can take varying from Problem-Solving to Conflict Resolution. If you complete a course, you earn a digital badge - a great way of showcasing your skills and boosting your CV. Not only have you gained evidence of the skills you have developed, but you have also shown commitment to self-development which employers love to see!
The courses are broken down into bitesize chunks - perfect for escaping from the 10th round of charades or to take your mind off things. There is literally no downside :thumb: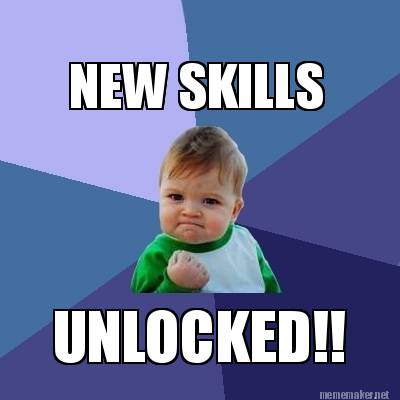 "Don't let them paint you gray. They're gonna see you're somebody, somewhere, someday. Don't ever let them take your playful heart away. Oh you're somebody nobody could replicate" ~
Roo Panes