Home
›
General Chat
Would you rather.....

Emma_
Community Manager
Posts: 584
Incredible Poster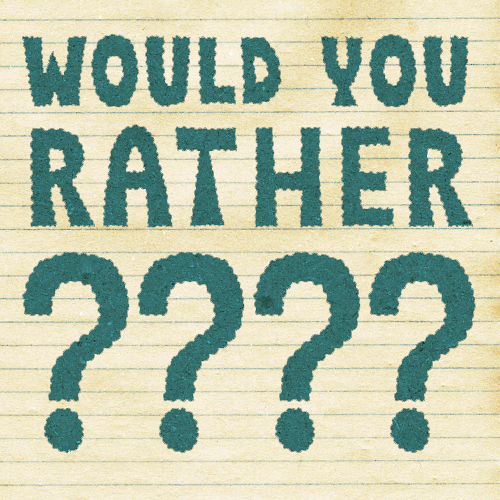 (image description : would you rather? )
Howdy everyone!
Who doesn't love some would you rather questions ayy!
So we're gonna start a daily thread!
I'll ask a question at the start of the day and we want to hear your answer and the reason why. Sound good?
Find today's questions below