Home
›
Group Chat Announcements
🏆 Community Quiz | Thursday 6th May, 7-8pm

Mike
Community Manager
Posts: 4,099
Community Veteran
alt text: Oscar from The US Office saying 'it's only the biggest night of trivia of the year'
There will be a community quiz during
chat break
!
For those who don't know the format: there are 3 rounds of 10 questions, with one point available for each. A total of 30 points are up for grabs, with each point awarded for the fastest correct answer.
Titles are awarded to the winner of each round as well as the person with the overall highest score.
The quiz takes place in
group chat
, with
@Laine
modding and keeping score.
Here are the rounds:
Entertainment (this one can be changed if anyone has a good theme in mind!)
The Mix Trivia
General Knowledge
In the usual way, we want you guys to write and host your own rounds. Writing means you come up with the questions, and hosting means being the person to ask your questions on the night. Hosts also declare the winner of each point in their round (with the mod having the final say
).
If you'd like to write and/or host a round, reply below!
If lots of people are interested, we'll prioritise those who haven't hosted recently, so don't take it personally if you're not chosen.
You're also welcome to co-host with someone else or as a group - feel free to be creative!
If you're chosen to host, you'll need to send us your questions for vetting by Tuesday 4th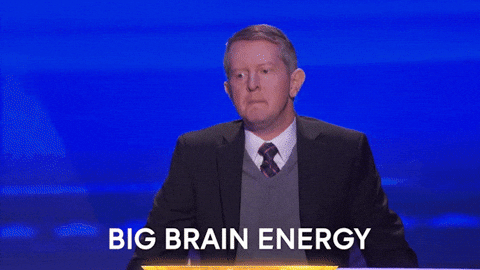 alt text: quiz show contestant aggressively saying 'big brain energy'