Home
›
Anything Goes
›
Positivity Corner
Ongoing maintenance - the boards are undergoing some ongoing, intermittent maintenance. Pages might load slightly slower than usual and there may be very short periods where the boards are offline.
Goals for the week
Millie2787
🐶 💜
Posts: 3,603
Community Veteran
Ive recently started to use my planner again and found it has a section about my goals for the week and i thought it could be nice to share or think about your goals for the week as I think I might find it helpful to see mine visually and the way the sheet helps you break it down
The sheet breaks it down into.
1. What do I want to achieve ?2. How do I get there ?3. Achieved ?
4. My reward
 

*The second Goal on the filled in sheet contains mention of self harm *

Heres thé sheet and my goals for this week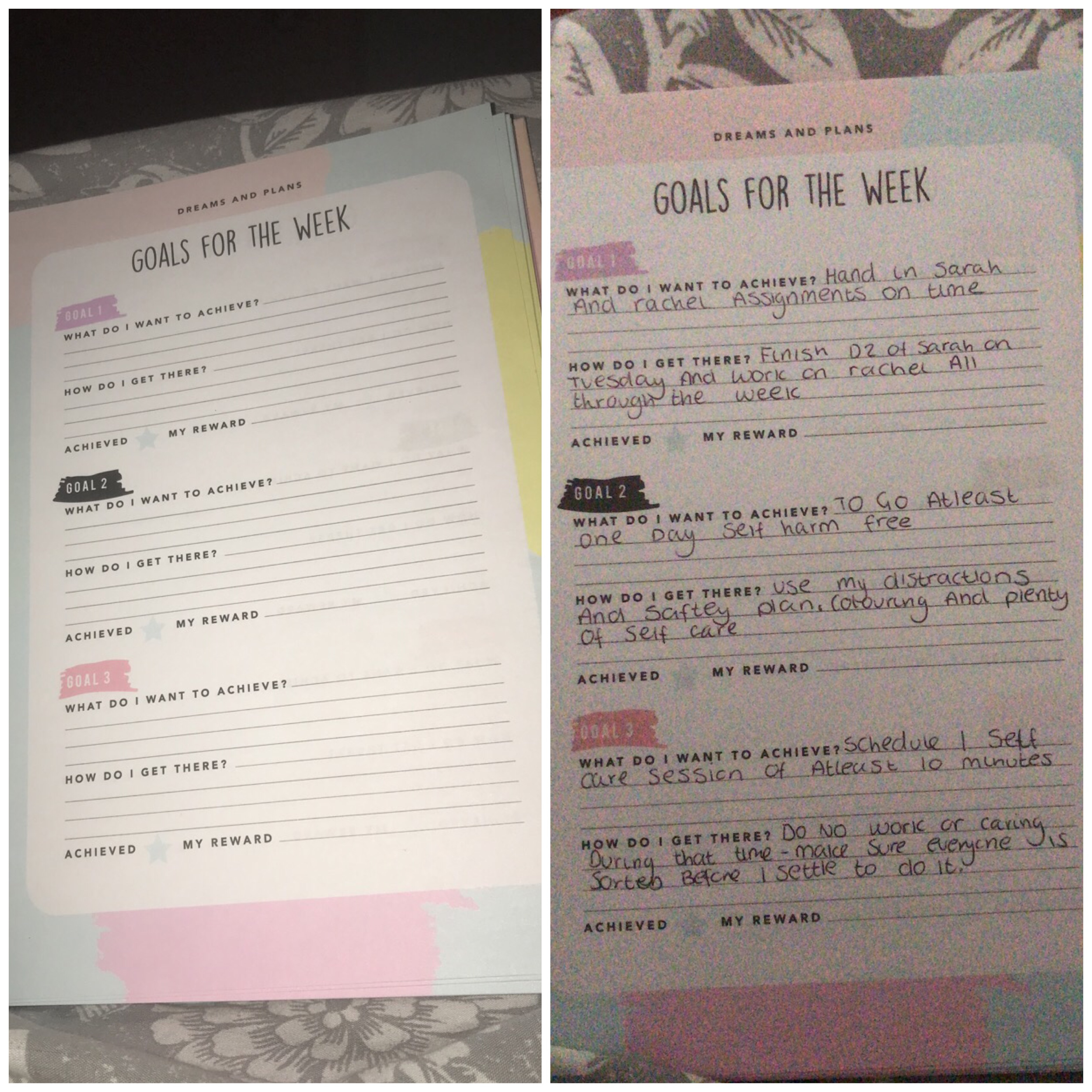 Sometimes all you need is one person to believe in you , for you to begin to believe in yourself.