Home
›
General Chat
›
Positivity Corner
Goals for the week

Millie2787
Community Champion
Posts: 5,108
Part of The Furniture
Ive recently started to use my planner again and found it has a section about my goals for the week and i thought it could be nice to share or think about your goals for the week as I think I might find it helpful to see mine visually and the way the sheet helps you break it down
The sheet breaks it down into.
1. What do I want to achieve ?2. How do I get there ?3. Achieved ?
4. My reward
 

*The second Goal on the filled in sheet contains mention of self harm *

Heres thé sheet and my goals for this week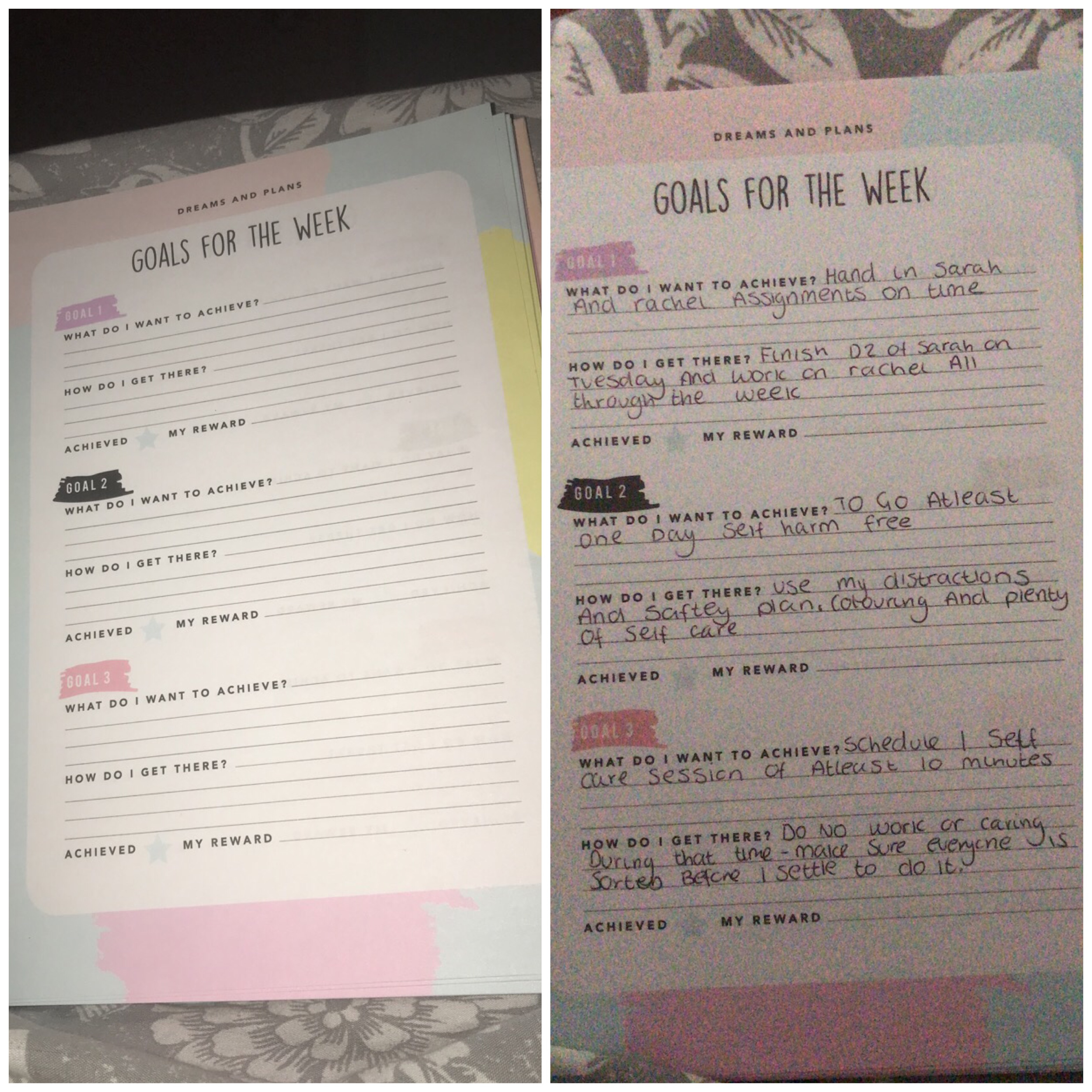 Sometimes all you need is one person to believe in you , for you to begin to believe in yourself.