Home
›
General Chat
›
Positivity Corner
Self-care baskets

Abigail
Posts: 796
Part of The Mix Family
Some of you have been asking about self-care and self care boxes/baskets as well as pencil cases, with the content that some of us keep in them. I'm going to give you some ideas and a list of distractions but I want you guys to add what you like to do, what helps ground you. 
This is the content of the self-care box I have: (I do have more which I haven't shown but I will list)
Comment jar, tangle toys, hand cream, perfume, DVD player (I keep my harry potter box set next to the box), ping pong ball, Bach Reduce Remedy spray, earphones, sleeping spray for the pillow, hair bobbles, the current book I'm reading, Finding Audrey by Sophie Kinsella and my colouring book. 
This is what I carry on me when I go out in a pencil case or just lose in my bag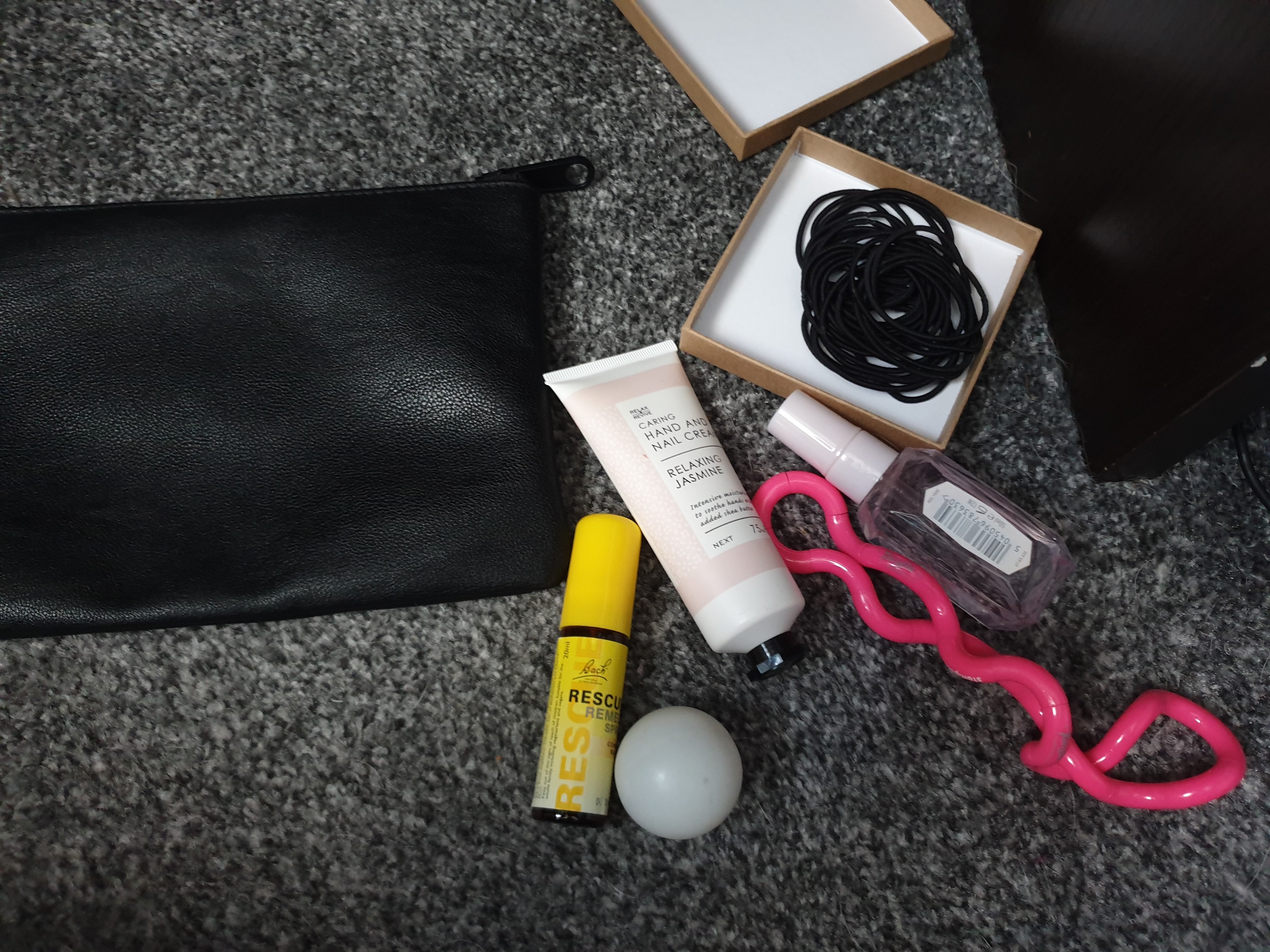 Bach Reduce Remedy spray, ping pong ball, tangle toy, hand cream and hair bobbles. 


This is what I use to ground me when I am struggling. What helps ground you?

If your struggling and need some idea to help distract yourself take a look here


Some people think I am unhappy. I'm not. I just approach silence in the world that never stops talking.