Home
›
Politics & Debate
Emojis: Do you know what they mean?
James
Posts: 1,706
Community Manager

Hey everyone,
I came across an interesting piece of research looking into how people interpret emoji. They found that because emoji tend to look different on different devices/platforms (like in the picture above), there's a lot of room for mis-communication: you might want to express one emotion, but whoever you're talking to understands something totally different!
Here's an example they give using the 'grin' emoji, and how positively or negatively people interpret it: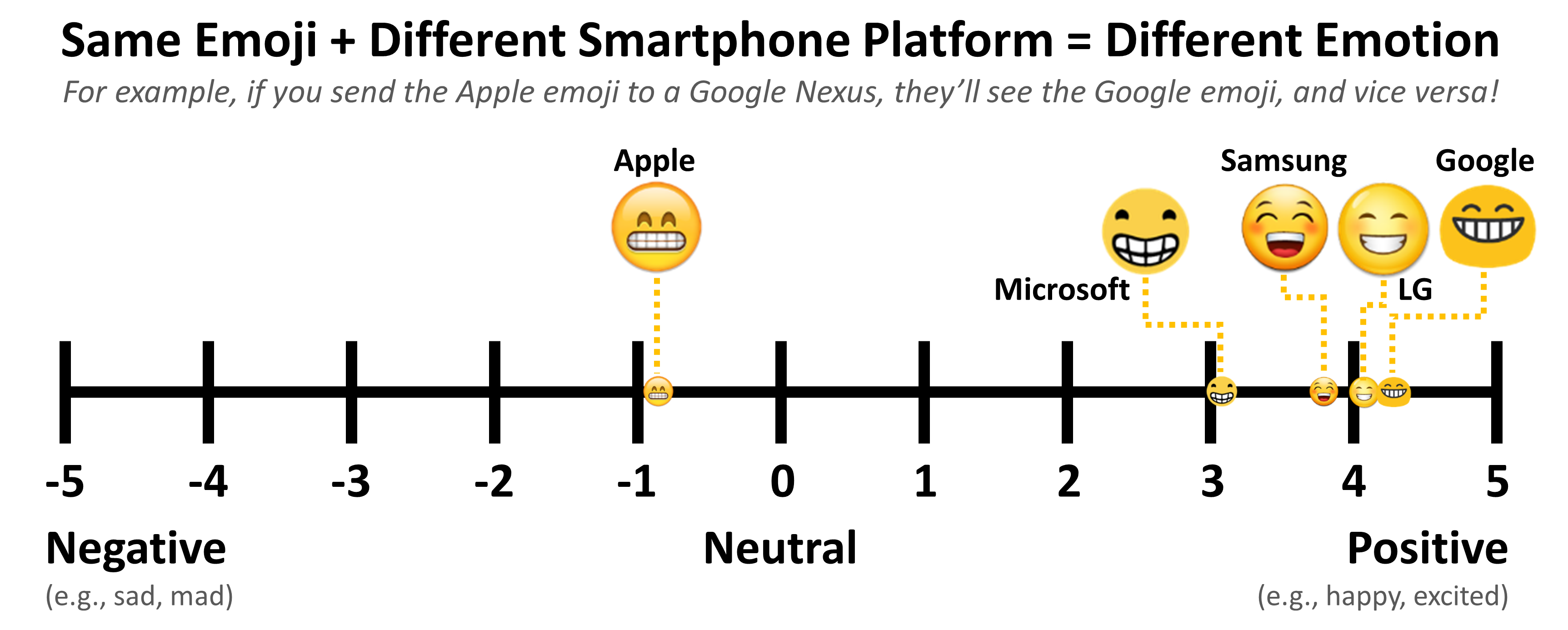 Even more interestingly, they also found that a lot of people interpret
the same
emoji in different ways (especially that Apple grin)
You can read the full summary
here
.
Have you ever experienced this, where you've used an emoji and someone's taken it to mean something different to what you meant?
Are there other ways to express how we're feeling?
- James