Home
›
Anything Goes
Have your say on new styling changes by voting on
this poll
. Don't miss out!
Positive quotes thread
Aife
London
Posts: 2,169
Moderator
Hey everyone, 
I thought I'd create a thread where we can all share positive quotes. Thought it might be quite nice to have a thread that has lots of positive quotes we can read though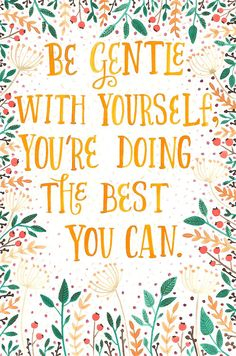 "Be gentle with yourself, you're doing the best you can"
Maybe somethings don't get better, but we do. We get stronger. We learn to live with our situations as messy and ugly as they are. We fix what we can and we adapt to what we can't. Maybe some of us will never fully be okay, but at least we're here. We're still trying. We're doing the best we can. That's worth celebrating too ❤