Home
›
Anything Goes
Come and join our Support Circle, every Tuesday, 8 - 9:30pm! Anyone is welcome to join.
Sign up here
Post of the Month - How to nominate posts

SarahR
Mod
Posts: 213
Settling in
Hi all,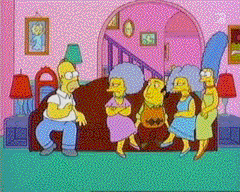 We've had a bit of a quiet month as far as Post of the Month nominations go, so we thought we'd take this opportunity to explain a bit more about it for those who are new to TheSite and want to know how posts get into our shiny new Post of the Month box on the Discussion Board homepage. Sound good? OK.... sound tolerable? Excellent!
Post of the Month is a good way for people to bring attention to posts on the board which deserve a special mention.
Maybe someone gave some really great advice, or shared an interesting personal experience or just plain made you laugh. By nominating a post which you think is great, it gives other people the chance to read it too. Then, at the end of every month, people get the chance to vote for the post they like the best from all the nominated posts.
So, how do I nominate a post?
It's pretty easy, although it can look a bit scary as the method you use for nominating is actually the same method you use for flagging a post as spam. First, have a look at the bottom of each post on a thread. There you can see small options for quoting from the post and also one which says 'report/nominate'. If you click that, it'll take you to a lil box where you can type 'Post of the month' or just 'POTM'. Then, once you hit send, the nomination goes to the mods who can add it to the list of nominations for that month.
Don't worry if you click the 'report/nominate' button by accident!
Nothing happens until you type in the box and then hit 'send'. So there's no chance you'll nominate the wrong post or accidentally report a really great post as spam.
You can nominate as many posts as you like for Post of the Month.
There's no limit! It's better if you don't nominate your own posts, obviously, but with the amount of great stuff on the forums, you have more than enough to choose from.
So when you see a post that catches your eye, don't forget to hit the nominate button. If you've got any questions about nominations, post them below or send a PM to a mod
​