Home
›
Politics & Debate
About this forum (Politics & Debate)

The Mix
Staff team
Posts: 1,341
Moderator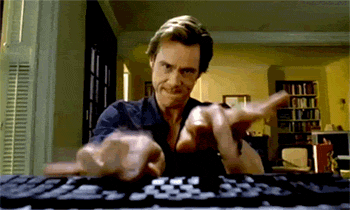 This is the user guide to Politics & Debate,
but you should also remember the
registration rules you agreed to
when joining these boards.
Welcome to Politics & Debate!
This corner of The Mix is a place to exchange opinions on pretty much anything you have an opinion on. Whether it's politics, something you've seen in the news or an issue that means a lot to you, this is the place to talk about it.
There are a few things worth bearing in mind:
1. Debate pretty much covers everything
There's a huge variety of issues that can be covered by the idea of debate, not just things some people assume to be 'politics'. If what you want to talk about is something that matters to you and something you'd like other people to discuss as well, then it's worth making a thread about it.
2. Introduce what you'd like to talk about
Always good to start with an overview of what you'd like to talk about. Doesn't have to be an essay, often the thread title itself will almost cover the issues, but a few lines can help get across exactly what's on your mind.
3. Links help
Often it's a news story that starts people of thinking about a particular issue. If that's the case with what you want to talk about then include a link so people can get up to speed with you quickly.
4. Your own opinion matters
As with any of the other sections here at The Mix - your own opinion on a subject makes a huge difference to the way people read threads. It helps frame a debate and it helps other people to understand why a thread has been started. So when starting a thread it's worth just saying a little bit about how you feel as well. Don't worry about having to say too much - they'll be plenty of time to expand on ideas later on.
5. Not everyone will agree with you
Hands down, there ain't a thing in the world everyone agrees with. Bear in mind that the point of starting a debate is to hear different views - so be prepared for others to disagree and show a different perspective. That's the good bit of the boards. Of course if it steps over into insults, as sometimes happens, let a moderator know through the report post button.
Have fun! :thumb:
If you are new to The Mix boards
Head to our
Start Here
section where you'll find a load of useful info on what this place is about and how to get started. Our
New? Read this first!
thread is a great first step.
---
Questions/suggestions/corrections? Get in touch
We're Aife & Mike - the staff team here at The Mix. We don't provide support via this account, but if you have any questions about the boards or need a hand finding your way around, feel free to drop us a message. Alternatively, you can head over to the Help Desk forum.