Home
›
Anything Goes
Looking for support for self harm? This community is a safe space to talk with others who have similar experiences, whilst you may also want to check out our content which has lots of information on
things you can do to help your recovery.
Head over to
this thread
to submit a song for our February 'Love' playlist that we'll be putting on Spotify!
Netgear Routers / Internet Speed
Former Member
Posts: 1,876,324
The Mix Honorary Guru
Well, I'm going speed crazy at the moment.
After removing the faceplate off the master BT socket my internet speeds increased!
Before:
After: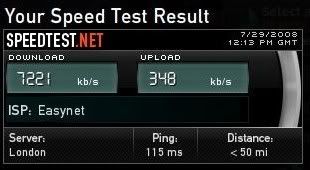 Just to sum that up, I'm going to buy a new faceplate with a build in microfilter that cuts down the amount of wires and distance everything travels in! :cool:
Now i've just got £40 worth of Argos vouchers and I'm looking into getting a new router (Now I'm on sky but I direct the internet to another router at the moment)
Argos link
So I saw this one - But I'm unsure on wether to go for this exact model!
Opinions please