Home
›
Anything Goes
Smile it's Friday! :)

*BananaMonkey*
Lyrical Poster
Posts: 5,426
Part of The Furniture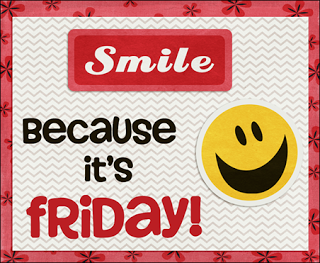 Good morning lovelies.
HAPPY Friday to you all
To start my weekend, it is pj day at work for children in need, I am walking to work in my pjs, why not hey? haha!
Tomorrow, I am going shopping with my friend, and Sunday just gonna chill, :-)
Would love to hear your plans :thumb:
" And everywhere I am, there you'll be, your love made me make it through, oh I owe so much to you "
" So I say thank you for the music, the songs I'm singing, thanks for all the joy they're bringing, who can live without it, I ask in all honestly what would life be? Without a song or a dance, what are we? So I say thank you for the music, for giving it to me "
'' It's a beautiful day and I can't stop myself from smiling "