Home
›
Health and Wellbeing
Self-harm taking care of yourself and others - YOUR TAKE

**helen**
Mod malarkist
Posts: 9,235
Listening Ear
[video]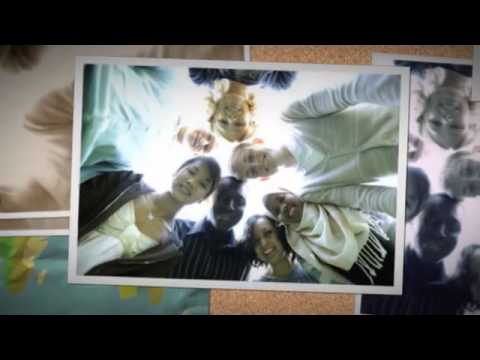 Here at TheSite.org we have a commitment to looking out for those who are affected by self-harm - whether you're harming yourself or know someone else who is harming themselves. Members of our community and TheSite Leaders have come to an agreement about how you can use our message boards and live chat to get help, while considering the feelings of others who are reading and responding.
Below is a list of statements, including real quotes, that will help you when posting.
Practical tips from the community
The title of your thread is important
We appreciate thread titles that give us an idea of the content people are posting. Some people might find some content prompts their harm , so we think it's helpful to give people some indication of what they'll read when they click on the link to our discussions.
We're careful about what details we share in relation to the act of self-harm
We don't think that going into graphic detail about your harm helps others to help you, it can be upsetting and in some cases may prompt behaviour in others. Talking in brief detail about harm such as how and where (if it's relevant) is enough for people to recognise your need for help.
We don't like competitive behaviour and thoughts related to self harm
The extent to which someone self-harms isn't equal to the pain they're feeling inside so try not to compare your experience with others. Tell us that you're harming, but avoid dwelling on the specifics of the act - try to remember that we understand that if you're harming, you're hurting.
Why do we use the TheSite boards?
We like to use the boards to vent after a tough day
Those days where it feels like everything is on top of me are really scary and it?s helpful and sometimes easier to reach out to others online at these times.
We like to connect with those who can show us we're not alone
I find it useful. If not to get answers to questions then to feel supported and have someone to talk to.
We appreciate non-judgemental discussion around the issues that are affecting us
I have found it very useful to discuss my issues with others, find other view points and be directed in the right direction for getting further help.
We know it can be difficult to take the steps to talk about self-harm with people we know offline
.
It is quite difficult to be able to share your experiences or worries about many health related issues in real life, so a supportive anonymous environment is very helpful and may help you take the next step.
We can see the benefit of exploring our thoughts and feelings in relation to difficult events
It's good to get things off your chest/problem shared etc as it can help me make sense of my emotions and provide some order to my thoughts.
We like to share positive distraction techniques that help us to cope better
When that urge to self harm comes, finding the power to stand up to it can be really difficult as it's a big first step on the way to recovery. What works for one person, might not work for another, but it can provide inspiration and motivation. So, through sharing our experiences of distraction techniques that work for us, we can help others to help themselves.
We recognise that self-harm can relate to lots of different issues in our lives
Identifying your own triggers for self-harm can be difficult; finding the end to the ball of string can seem impossible. We encourage people to share their experiences, whatever the underlying issues and we will not judge you by what you share.
Frequently asked questions:
Where can I go to get further help with this issue?
If you?d like more information about self harm, you could check out
TheSite?s self harm section
, which also has links to other organisations who can provide support, advice or information, including
Harmless
, Mind, and Young Minds.
If you feel ready to approach someone face to face, your first port of call is likely to be your GP. This can be a really difficult experience, so for more on what you can expect from your GP, read this handy article or check out these personal stories.
If you want to talk to someone in more detail about self harm and your emotions, but you?re not quite ready to face a professional face to face as yet, you could:
Find advice via askTheSite: post your question anonymously and a professional will respond to your query
Call Childline or the Samaritans where you can speak to a counsellor
E-mail or text TESS (women only though!)
.
I want someone to read and respond to all my thoughts and experiences relating to self-harm, no matter how graphic. Where can I go?
Any of the services listed above - askTheSite, Childline, Samaritans and TESS are set up to provide a safe outlet for you to share absolutely anything that's on your mind. The professionals who will respond are well equipped to read and respond to you.
How can I get first aid help with recent self-harm?
With any injury it's crucial to take care of it and there are a number of things you can do to ensure you stay safe. Often though, in spite of your best first aid efforts, it might be better to get yourself checked out by a professional. It can be daunting to approach a professional after self-harming, particularly if you feel worried about how you might be judged. However, in calling NHS Direct, your out of ours GP service or visiting A&E, you're entitled to just as much dignity and respect as any other patient. You should also not be afraid to ask to see the duty psychiatrist if you visit A&E in crisis. This won't be the first time they have encountered a young person who has self harmed and it is up to you how much information you give them about the cause of your injury, but also bear in mind, the more they know, the more effectively the can help. We appreciate that taking the first step to getting help can be tough, so to find out more about what to expect check out our current article on TheSite.org.
Am I ready to get help?
It can be hard to recognise when you need to involve other people. Talking to someone might help you feel more able to cope with the feelings you are experiencing, and can be the first step to getting help. You might wish you could express feelings more safely, or want to find ways of keeping them under control, or you may just want to tell someone about it for the first time. If you're not sure that you are ready for professional help, talking about it with people who have similar experiences may help you to understand more about self-harm and can be a comfort to know you're not alone in experiencing the feelings related to self-harm.
I'm worried about overstepping the guidelines and not being given the opportunity to receive support online?
We appreciate that when you're not feeling very resilient you might find yourself unintentionally overstepping the guidelines. If the content of your post causes concern, one of the moderators will edit it appropriately and you will be contacted via private message so that you are aware of what the problem was and will know for the next time you post.
Everybody makes mistakes so you don't need to worry that after one false move you'll be banned from posting anything in the future and seeking the support you need online via the boards. Although if you repeatedly overstep the mark following messages from moderators, then we may have to take further action.
I think somebody on the boards is breaking these rules, what do I do?
We advise people to
report any posts
they feel uncomfortable about for any reason. These will be picked up by moderators on the community and dealt with appropriately.